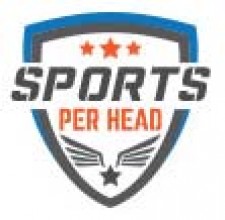 Software maker Sports Per Head has expanded capabilities to cover the high volume of the action taking place during the World Cup.
SAN JOSE, Costa Rica, May 1, 2018 (Newswire.com) - Sports Per Head, the online bookie software maker, is offering free trials on its flexible and scalable wagering platform ahead of the 2018 World Cup in Russia. May, June, and July are slated to be busy months in bookmaking circles with the bulk of the pro basketball playoffs taking place from May to June, and the advent of the World Cup on June 14 running through July 15.
The web-based platform is developed for bookies by gambling industry professionals with the goal of providing seamless solutions for both bookies and their clients. The software supports a high volume of players and their wagers using a "sports per head" system, more commonly known as pay per head. In addition to all of the sports action being available for live real-time betting, the software also offers a full racebook and an online casino with traditional games.
The service's capabilities have expanded to fully-support this summer's action of the pro basketball playoffs and the World Cup. The web client is offering new forms of live in-game bets and the ever-popular live in-game betting.
When operating on a price per head basis, bookies are able to make use of an established and reliable web platform available worldwide and at a low fixed rate per client under management. Powerful and dedicated servers make for no downtime, enabling for real-time lines and live sports wagering for players who make use of the platform.
The newly-improved Sports Per Head platform is scalable to any size of business, and new clients often range from first-time bookies to experienced professionals and large organizations. In recent years bookmakers have been attested to the economic virtues involved with transitioning from other archaic forms of bookmaking accounting. Instead of spreadsheets and old forms of paper trails, all player performances, and balance sheets are easily-accessible by logging in through the web client.
Players thus have the incentive to partner with Sports Per Head bookies due to real-time analysis and performance analytics that allow users to make the most informed wagering decisions on the fly.
For more information on the Sports Per Head's software's features, or to make a press inquiry, contact (888) 684-9666.
Source: Sports Per Head
Share: