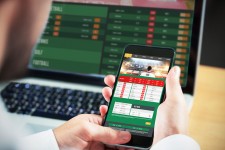 LOS ANGELES, August 14, 2019 (Newswire.com) - Sports Per Head, a pay per head service, is just about done with their football packages for the upcoming season. They should be finished around the time training camp starts, which for many teams is as early as July 17th.
NFL training camps are a time for teams to come together before the season starts. Every team's training camp is different, as some hold them in their home stadiums while others have training camp far from their hometowns. For many, this is the first time that the entire NFL team has been together in one location. From here, there will be many cuts, until the 53 man rosters are ready for the start of the season.
Sports Per Head pay per service offers packages for more than a thousand events every month. These include NFL games, as well as the preseason ones. Once the season begins, bookies that use Sports Per Head will be able to offer their players the NFL games.
"Training camp is an exciting time for football fans of all types. It's a sign of how close we are to the NFL season. Last year, our bookies did an incredible job, bringing in players and making profits. This year, we've made some tweaks to offer our bookies an even better product, so that they can have more players than ever," said Juan Lopez of Sports Per Head.
In addition to NFL, Sports Per Head, sports bookie software also offers college football games too. MLB games are available now, and the NBA, as well as the NHL will be back in the fall.
For more information about this online bookie software and the start of the NFL season, betting on NFL games, or to make a press inquiry, contact Sports Per Head at (888) 684-9666 or visit https://www.sportsperhead.com.
Source: Sports Per Head
Share: