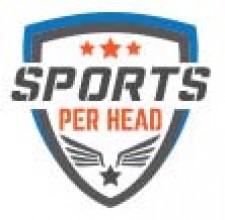 LOS ANGELES, October 15, 2019 (Newswire.com) - Sports Per Head, a pay per head sports site, has completed its packages for the start of the NBA season. This year, the first games of the NBA regular season will be played on October 22nd.
That Tuesday, the Toronto Raptors will begin the defense of their first title, hosting the New Orleans Pelicans and number one overall draft pick, Zion Williamson. That same night, LeBron James and the Lakers (featuring Anthony Davis) will play their first game against the overhauled LA Clippers, who acquired Paul George and Kawhi Leonard during the off-season.
Sports Per Head online bookie software has offered NBA games to its bookies and players for many years. For more than two decades, the company has given bookies a chance to run a sportsbook service online.
"You can feel the excitement in the air, the NBA is back. Like every year, we're glad that we got our packages for the NBA done ahead of time. We made some improvements, so that our bookies can offer their players a service that's better than ever. But, we also made sure not to mess with the tried-and-true. We're excited to enter another season offering bookies a chance to have the best pay per head site going," said Juan Lopez of Sports Per Head.
Beyond the NBA, Sports Per Head also offers a pay per head experience for the NFL, college football, college basketball, baseball and hockey.
For more information about the start of the NBA season, NBA sportsbook options, or to make a press inquiry, contact Sports Per Head at (888) 684-9666 or visit https://www.sportsperhead.com
Source: Sports Per Head
Share: