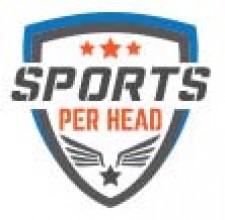 SAN JOSE, Costa Rica, April 11, 2019 (Newswire.com) - Sports Per Head, a pay-per-head service, is ready to take bets on the NBA Playoffs. This year, the playoffs start on April 13. Sports Per Head has offered betting on basketball playoffs for many years.
Sports Per Head's online bookie software allows for bookies to offer their players the ability to bet on basketball games all season long. As of this writing, the Golden State Warriors have clinched the Pacific Division, while the Milwaukee Bucks and the Toronto Raptors have clinched the Central and Atlantic Divisions, respectively. The races for Southeast, Northwest and Southwest Divisions are coming down to the final few games.
Online bookie software allows bookies to set their own lines for the games. This way, they can offer their players a line they might not be able to get elsewhere. Sports Per Head provides their bookies with resources that can allow them to make decisions for their individual sportsbook.
"This is the time of year when betting on the NBA Playoffs really heats up. Even though the playoffs officially start on the 13th, with so many races coming down to the wire, the games have gotten bigger already. It's like the playoffs have already started. This is such a great time to be a bookie on our site," said Jose Cornelio, Manager of Sports Per Head.
Sports Per Head will also offer its players the ability to bet on the NHL playoffs, as well as the Major League Baseball season. Horse racing and online casino games are offered all year long.
For more information about basketball betting, favorites in the NBA playoffs or to make a press inquiry, visit https://www.sportsperhead.com or contact Sports Per Head at 888-684-9666.
Source: Sports Per Head
Share: