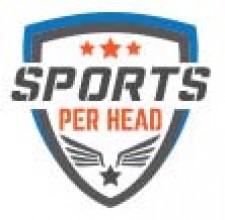 MIAMI, June 11, 2019 (Newswire.com) - Sports Per Head, a pay per head service, announced they had seen many of their bookies post record profits for the first two rounds of the NBA Playoffs. A representative of the company believed that this trend would continue through the Conference Finals as well as into the NBA Finals themselves.
Bookies from the PPH service recorded profits through the quarterfinal rounds as well as the semifinal rounds. Sports Per Head bookies proved to be quite successful in round one, as Milwaukee, Boston, Philadelphia, Toronto, Portland and Houston all advanced in five games or less. Even the series that did go to six or seven games, Golden State and LAC, as well as Denver and San Antonio, allowed bookies to make money.
This continued on into the second round. Only Milwaukee and Boston went as short as five games. Golden State's six-game struggle with Houston (as well as Kevin Durant's injury) was a money-maker for bookies and players. The pay per head software for these seven games series between Philadelphia and Toronto proved to be as lucrative as it was exciting. As Portland prevailing over Denver in seven games was something of an upset, bookies and players made money there, as well.
"The NBA Playoffs this year has been exciting and such a great opportunity to make money. We've had as many bookies and players as we've ever had. Even better, everyone's making money. Sure, we've had successful NBA playoffs in the past, but this one is right up there. It's great to see bookies making money with our lines, but it's also pretty great to see bookies making money with their own lines, too. This time of year, the games are so big, they basically take over the internet, and that gets so many players into the game," said Juan Lopez of Sports Per Head.
During the NBA Playoffs, Sports Per Head online bookie software also offers baseball and hockey games, among others. Later in the year, college basketball as well as professional and college football games will be offered, too.
For more about the NBA Playoffs, online bookies, or to make a press inquiry, contact Sports Per Head at (888) 684-9666 or visit https://www.sportsperhead.com.
Source: Sports Per Head
Share: