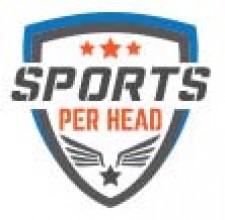 LOS ANGELES, June 20, 2019 (Newswire.com) - Sports Per Head, an online bookie software, released a comprehensive slate of Women's World Cup 2019 games for wagering. This means that their bookies will be able to offer their players all of the games from the month-long, international soccer event and pay per head services all summer long.
The Women's World Cup occurs every four years. Originally started in 1970, the tournament consists of 24 teams. The teams that qualify begin the tournament in what's called "Group Play." There, the teams play each other in their various groups, from A through F. The top two teams in each group, as well as the four best teams among those who ranked third in their group, go on to the round of 16, which is referred to as the "Knockout Stage." There, the tournament becomes single elimination, and they play until one team remains.
"The Women's World Cup is one of the best times, period, to get started with our services. What makes this event so great is that it brings in players that ordinarily wouldn't play during other times of the year. Maybe the folks who really love the Women's World Cup aren't betting on the NFL, but they'll come out for this. So many of our bookies have been able to convert World Cup players into players for other games," said Juan Lopez of Sports Per Head.
Even during the Women's World Cup, Sports Per Head continues to offer their MLB packages among others. Once the seasons start up again, their online bookie software will have the NFL, NBA, NHL, college basketball and college football seasons as well.
For more information about the Women's World Cup, online bookmaking, or to make a press inquiry, contact Sports Per Head at (888) 684-9666 or visit https://www.sportsperhead.com.
Source: Sports Per Head
Share: